Donations Raised Through America's Road Home Go Directly To The Communities From Which They Came
ARH believes in supporting the 300+ communities that have signed the "Statement of Principles and Actions" established by the United States Interagency Council on Homelessness. Through this declaration, these cities and communities have created action-oriented 10-year plans to end the blight of homelessness and set families on the road to a better future.
---
Denver/Colorado Springs
Urban Peak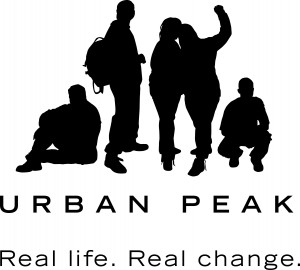 Urban Peak helps homeless youth and youth at risk of becoming homeless overcome real life challenges by providing essential services and a supportive community, empowering them to become self-sufficient adults.
---
Dallas
Nexus C.A.R.E.S
A Dallas nonprofit at the forefront of specialized substance abuse services for females, Nexus offers programs for adult women and adolescent girls ages 13 to 17, including those pregnant or accompanied by children. Nexus is one of only a few programs nationally that invites women to bring their children into treatment.
Nexus Recovery Center is working to open a 30-unit housing program for homeless women, including those with children, who are in recovery from chemical dependency.
About C.A.R.E.S. (Clients Achieving Recovery, Encouragement and Self-Sufficiency): Nexus proposes 10 one-bedroom and 20 two-bedroom units. Residents will receive case management and guidance to find employment.
www.nexusrecovery.org
---
Minneapolis
St. Stephens Human Services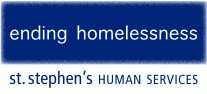 St. Stephen's Human Services was founded with a mission to end homelessness through programming that includes housing opportunities, employment support, emergency services and outreach, and systems change. In 2002, its founding parish community determined that St. Stephen's Human Services should obtain nonprofit status independent of the church.
---
Aromor Apartments
In May 2009, Mercy Housing Colorado opened the Aromor Apartments, a 66-unit supportive housing property for formerly homeless adults and their families in the Capitol Hill neighborhood of Denver, Colorado. America's Road Home contributed $1.5 million to this project with $500,000 of the donation going directly to resident services at the Aromor.